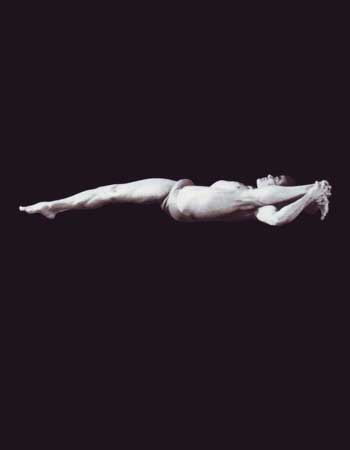 26 Sep

Be Strong and Flexible!!!

I have just completed a very tough 12 day intensive training on "Science of Self" by amazing teachers and mentors. Though I have been practicing yoga most of my life and more aggressively the past 15yrs, before this training I thought I was pretty strong and flexible. Then Bang!!! Holding asanas with strong locked legs and really really working hard with both the subtle and the gross body has given my yoga experience a whole new force! Learning the Chinese Meridians and applying it to my traditional yoga practice has made my time on the mat even more precious like a shining flawless Diamond! One can always get more stronger and more flexible. Of course, during the different stages of our lives the practice will change. But these fundamentals should always be present. Just when I thought at the age of 47yrs I cannot push myself anymore or enhance my practice any further then BANG! The amazing teachers Erin Rose Vaughan and Yoshio Hama tell you otherwise. Now in India, after the age of 50 or so, the yogis delve into a gentler asana practice and focus more on deeper Pranayama and Dhyana (meditation). This is not the case anymore. With the modern yogi now shifting and getting more and more stronger with age and experience we can enjoy and benefit from an intermediate/advance practice of yoga til well into our senior years! Tao Porchon-Lynch is a fine example of this. Sri Dharma Mittra and many other extraordinary Yogis are examples of this new phenomenon. They say the 30's are the new 20's, the 40's are the new 30's and so forth. So, let us be fantastically strong and dynamic in our 70's which will be the new 60's! (Worth a try, pray a lot too). It is possible I think.  With a very thought out, well planned plant based diet (no animal products), and all the natural nourishing oils that are now available to us as well as supplements like chlorophyll, spirulina and so forth, we can really set our body clocks back and enjoy strong bones, healthy organs and plenty of blood supply til well into our 90's. I will point out a lot of this also has to do with our karma but in most cases you can balance out your karma on health issues by being kind to all sentient beings right this moment.

I hope I have inspired you to get strong and healthy. Remind yourself that Yoga is the path for Self Realization. Not for us to constantly contort ourselves and let the ego run wild. No.. find peace and serene in all that you do. Then you can attain a strong physical body as well as a strong flexible mind.
Asana of the week: Supine Yantrasana (supine compass pose)
This asana requires deep stretches on the hamstrings and for me personally well stretched out shoulders and a spine too. Just like a seated Surya Yantrasana the reclined version leaves you feeling in divine bliss. The shoulder is underneath the knee, the opposite arm behind our head grabbing the top of the extended foot then begin to lengthen and open up the tissues along the back of the extended leg, open the hips and externally rotate the hip that is holding the compass leg and lastly both the shoulder girdles get pushed and stretched out too to hold the bind. Modification is to stay in Ardha Balasana (Half Happy Baby pose).
Dharma Mittra's picture is slightly different than supine compass but at least it gives you the foundation.
Mantra for this week: Om Mata, Om Kali, Durga Devi Namo Namaha
It is Navrati week, the 9 day cycle of dancing and embracing Kali, Lakshmi, Durga and Saraswati. These wonderful divine Goddesses each have their own consort – Shiva, Vishnu and Brahma. Let us embrace in the mother of earth, the goddess that removes any negative impacts imposed on us or those who caste an evil eye on us or our loved ones.