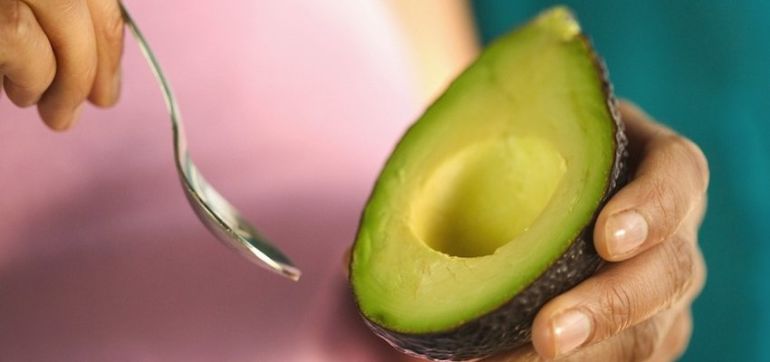 15 Mar

Why Yogis Love Avocados!
AVOCADOS – HALLELUJAH!
Avocados is one of nature's miracle foods! The new favourite fruit! Eating them several times a week will keep you in tip toe shape. And no, they are not fattening. They contain the good fats that a yogi needs from all that practice. I like to consume an avocado because it satiates the tummy, gives the attitude of being full faster and longer just from one serving.  The nutritional value is tremendous ( 18 amino acids, 14 minerals, monounsaturated fat, soluble fibre, vitamins A, D, E and K, and much more). Yogis like them due to its anti inflammatory agent which in turn aids the asana practices. Also, it has been proven to be a good detox fruit as most fruits are. This one is a little more special in this area hence why it is the yogis favourite supplement.
Add this wonder fruit to smoothies, salads, guacamole, on toast as a spread, or simply eat on its own with coconut oil as a snack like I do. We are also blessed that we have Avocado Oil on our supermarket shelves too, eliminating the need for Ghee for the Vegan enthusiast. I use the oil for stir fries and pasta as well as salad dressings. It is not worth buying a cheap or bad quality oil. You will miss out on its great qualities. Even when purchasing or consuming them, make sure they are deliciously ripe. This is very important. If you buy an avocado that is not ripe then put it in a brown bag and within 3 days it should be perfectly edible.
You can add the avocado benefit to your eye health too – thus allowing us to see where our mat is for practice right! Oh my Goodness, there are so many benefits to this fruit that the list goes on and on and on. Please feel free to google it online. I would not want to bore you by going on and on and on so please check it out if you wish to know even more deeper benefits of this amazing food source – The Avocado!
Enjoy my friends. This is a yogis choice no.1 food without a doubt due to its vegan dinner possibilities. If you do not like eating them and you really have tried your best to train the palate to enjoy this fruit but to no avail, do not worry.. there are so many other great food sources that God has created for all taste buds.
Aum to Bhojan and may every drop of food and liquid be appreciated by us.